The History of The Ole Miner's…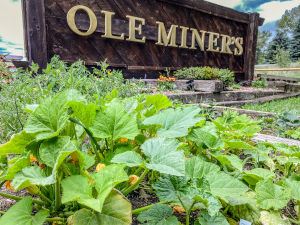 Originally slated as a trading post, the building and the land were owned by Jim Watkins in the early 70's.
Over a cup of coffee with Ron Schaeffer one Sunday morning, Mr. Watkins pronounced, "Ya know Ron… We sure do need a good place to eat in this town." Well, Mr. Schaeffer agreed, and the two got to work on what would be known as The Rocky Mountain Mining Company.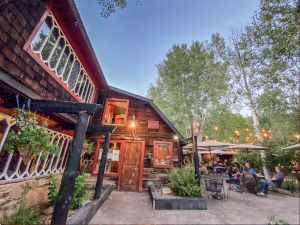 Using beautiful fallen barn wood, huge slabs of timber for the tables and anything else they could get their hands on, the restaurant began to take form. In fact, most of the light fixtures were salvaged from the old Santa Fe Railroad train cars just before they could be junked or burned… Huge plumes of smoke from the junkyard torching these precious cars are actually what grabbed Ron's attention, while driving down the highway in Houston, Texas one muggy afternoon.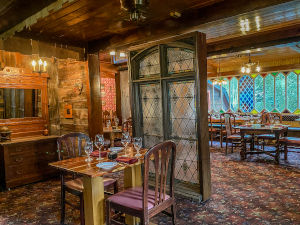 The restaurant was a smash, and was one of only two places to go and eat in Pagosa at the time.
Eventually, a gentleman named Paul Aldridge came to town from Arizona with his wife, Janet. Ron and Paul were both school teachers, as well as dear friends. While laying carpet one day in the restaurant they worked out a deal and the Ole Miner's Steakhouse was born.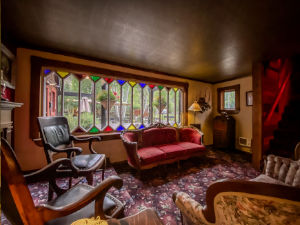 Paul would drive all over the state with a little trailer collecting old mining artifacts and antiques galore. Old church pew windows from Taos, New Mexico and all of these eclectic furnishings are what make the restaurant what it is today.
Mr Aldridge had a certain sentiment that rang true throughout all the years he had the restaurant… family, value, taking care of your fellow man and a darn good steak.